Developing the piano-playing skills will be really useful if your child performs favorite and understandable compositions. About this further in the text. 
Simple Piano Songs for Kids: Examples and Tips
The best age to begin the child's acquaintance with the instrument is 6-8 years but some parents prefer to start education from the age of 4-5. In any case, you can select the appropriate qualified teacher on the UpskillsTutor website.
TwinkleTwinkle LittleStar
Easily recognizable melody (C major), which is based only on white notes. 
MaryHad A LittleLamb
The classical melody is a model of easy keyboard songs for kids with only 3 notes. And at the same time it is amusing and interesting for young pianists. Only three fingers of the right hand are used. The easiest key to play is C major. 
Brahms' Lullaby
The simple memorable melody by J.Brahms. It is advised to perfume in C major and use dotted quarter notes in bars 1, 3, 9, 13.
The list of the songs is continued with: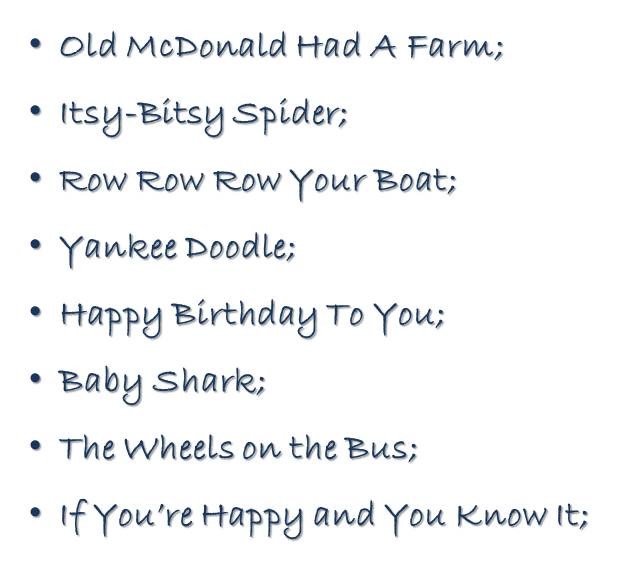 Easy Keyboard Songs for Adults
In the Light of the Moon
An introductory song for those who began to master musical notation. Here are quarter, half and whole notes. 
Aura Lee
This song is a real guide for newcomers who will be enjoyed by 8 bars of music in 4/4 time. 
Ode to Joy
A good variant to improve your skills. You are expected to play all notes and chords (C and G7). Two chords are in bar 8. 
When the Saints Go Marching' In
A quite simple jazz melody with quarter and half rests, using a lead-in. 
Jingle Bells
A well-known song containing the first ending (7 and 8 bars) and the second ending (bars 9 and 10). 
Another 5 key piano songs.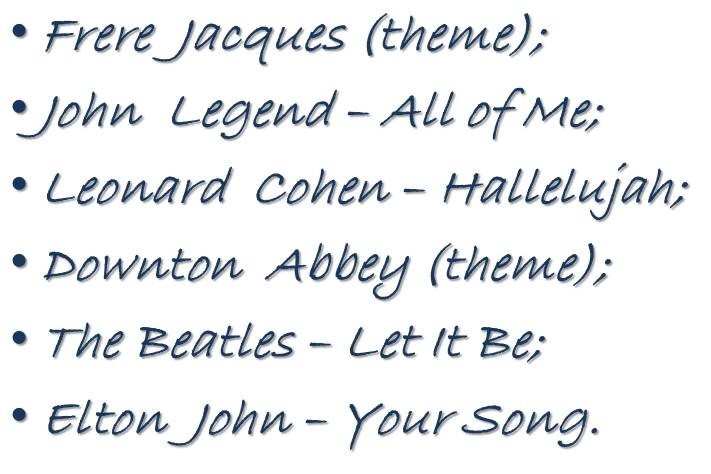 If you want the beginning of the training to be successful and effective, why not seek help from a piano tutor? A teacher will explain in practice how to read the stave, muster notes and chords step by step.