Did it happen to you that you wanted to show off your eloquence, but did not find the right words or did not understand the expressions of your conversationalist? It is time to familiarize yourself with the main English expressions, which are the norm of everyday conversations. The article will be useful not only by lists of idioms, but also by lifehacks for studying them.
What Are The Idioms?
In each language, there are special combinations of words that convey some new, distinctive meaning. Such expressions are called fixed and contain some mental code, which reflects the history, culture, traditions, and overall uniqueness of each nation. At the same time, each of the words in such phrases individually loses its own meaning. And the meanings of idioms sometimes cannot be explained logically.
English expressions are no exception. Most often, set phrases convey the habits of Americans or British, their worldview and national character. Idioms are a real treasure for philologists, since they are idiomatic expressions that represent the unique linguistic and cultural heritage of previous generations. 
It is not enough to learn several idioms to understand all the beauty and depth of the English language. But you can always address a professional and get high-quality knowledge with decent practice – honing pronunciation, distinguishing the features of the meaning of synonyms, style norms and so on. A private tutor will help you figure it out. And you can find a specialist for your level and purpose of training thanks to the website UpskillsTutor.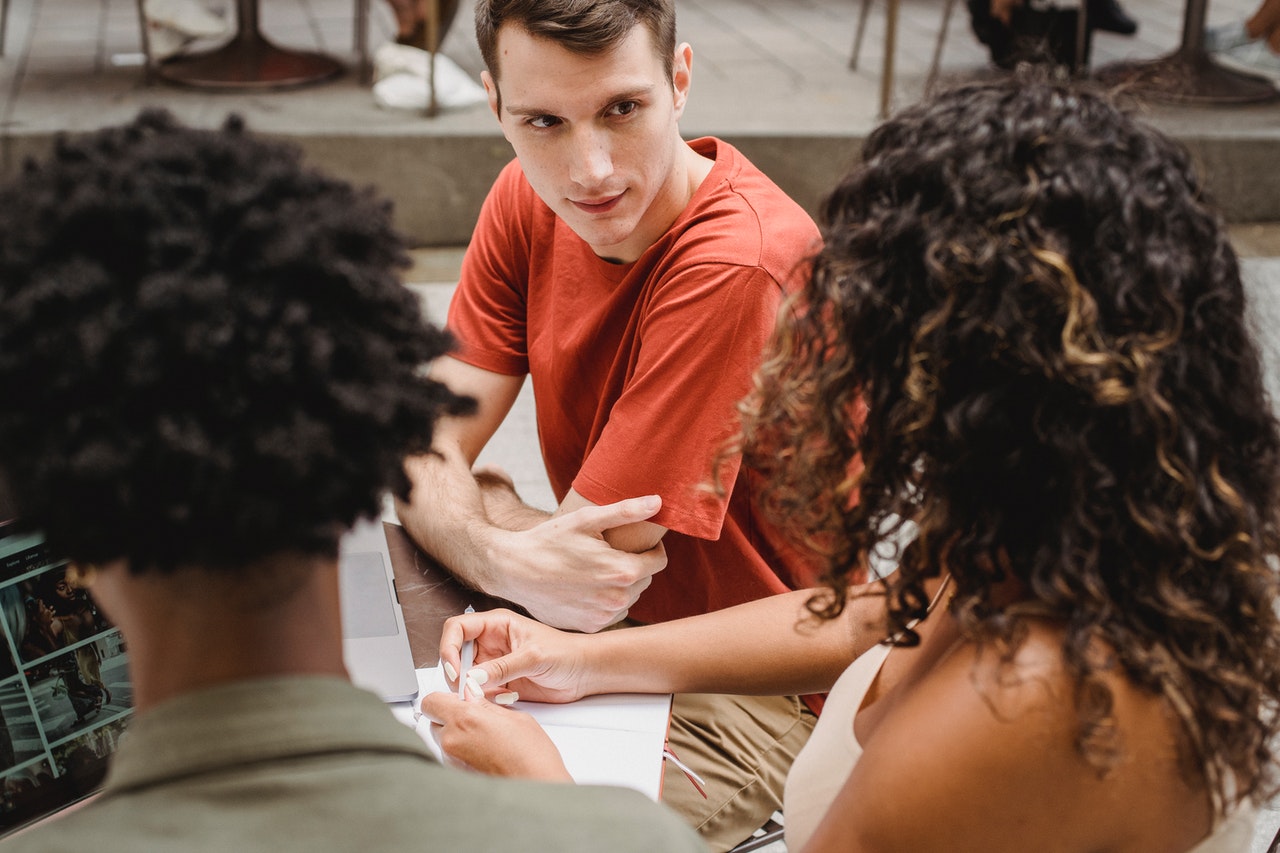 English Idioms With Their Meanings
Have you ever heard from your friend or colleague, "if you were in my shoes…"; "don't judge a book by its cover"? Have you ever traveled on a shoestring or discussed a hot potato? If you do not understand some expressions, it's time to learn the language in more detail. 
Phraseology is not only a unique section of every language, but also part of our daily life. Since many idioms can be heard in everyday speech of Americans. Some expressions have interesting histories of their origins. 
To understand the meaning of many phrases and always find witty words during the conversation, it is better to study with a tutor. A private teacher will not only help with the study of certain expressions, but also increase your literacy and expand your vocabulary. An English tutor will select a program and a methodology that will be the most suitable for you.
Perhaps you are already familiar with some idioms below?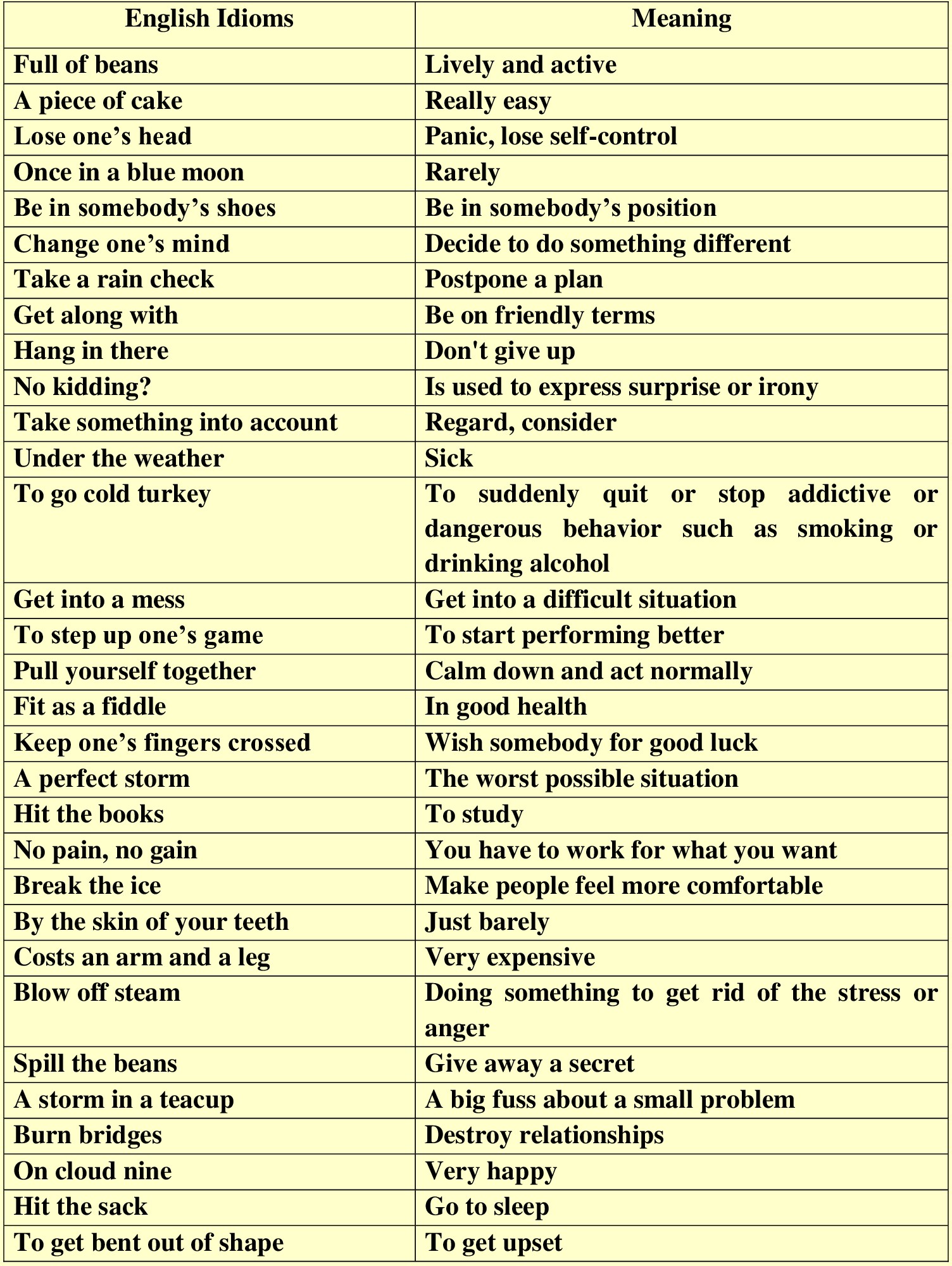 Set expressions are characteristic not only of conversational and artistic styles, they are often observed in business speech. In the following table, you will see examples of idioms from business negotiations and office routines.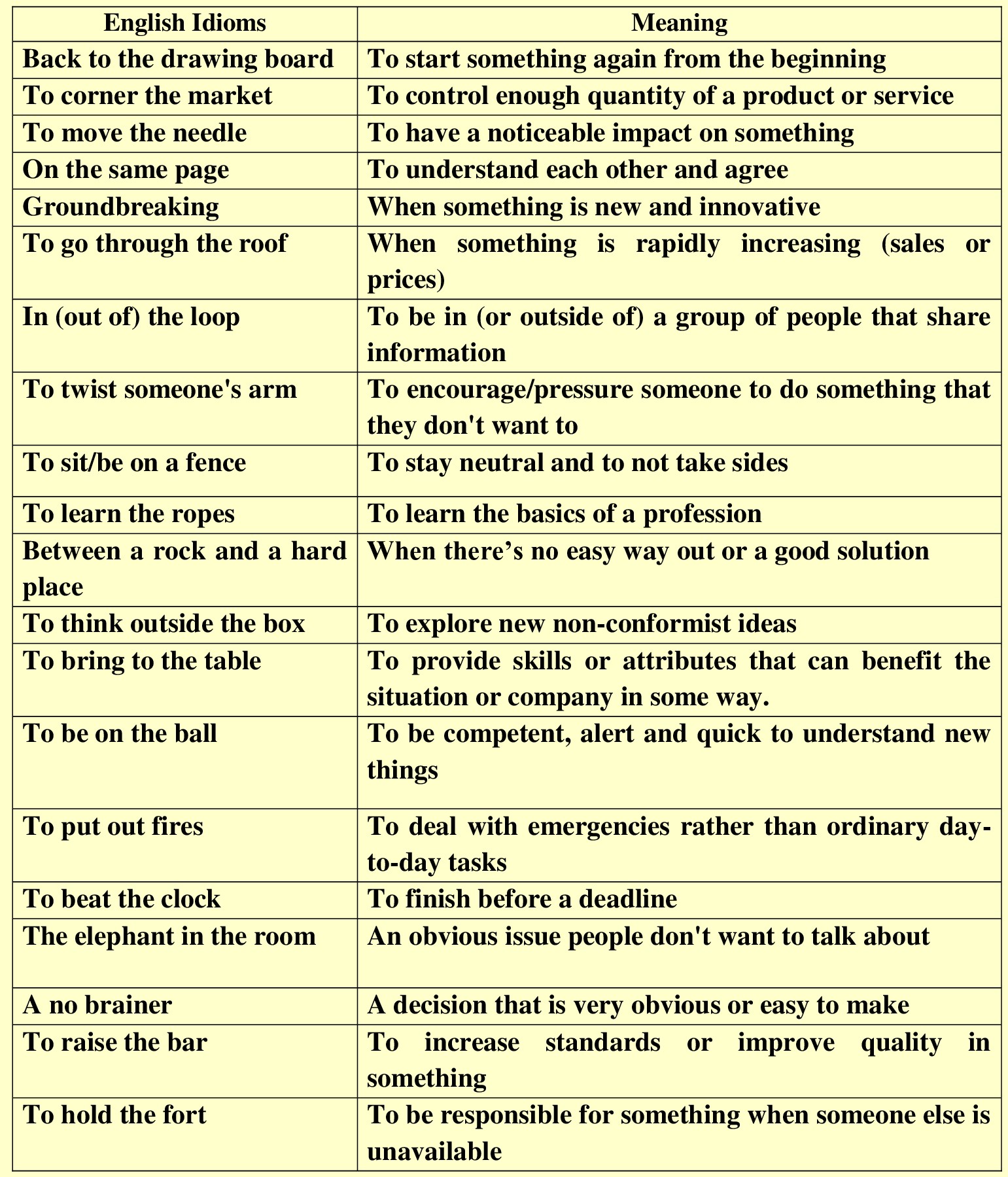 American English Idioms
Americans also have created a great variety of cute and linguistically fascinating expressions. American idioms are very diverse and concern all spheres of our life. Let's review the most common of them:
At loggerheads 
Means: in strong disagreement, in a quarrel; at one impasse.
She's at loggerheads with her close friend. 
Pull someone's leg
Means: fool someone.
Jim has already pulled my leg twice by playing with coins. 
Ax to grind
Means: a hidden reason for wanting something or for not liking someone or something.
Your tantrums are ax to grind, you don't date him. 
Stick out one's neck
Means: take a risk.
Many people laughed at the Fight for 15 movements at first, but unless you take risks unless you stick your neck out, nothing is going to change. 
To rub elbows
Means: to meet somebody, spend time together with friends.
We always rub elbows in this café.
Drop-dead gorgeous
Means: very beautiful, good-looking.
You're looking drop-dead gorgeous today.
Leave someone high and dry
Means: abandon someone.
There's no greater love, and he is not going to leave you high and dry, I can promise you that. 
Sell someone short
Means: underestimate someone.
And does that mean you should go and sell short XYZ today?
All set
Means: someone is ready or everything is in order.
Kerkley is all set for new challenges.
It's not rocket science
Means: something is not difficult and should be easy to understand.
Math analysis isn't really rocket science for me.
Go fly a kite
Means: go away.
Go fly a kite, I don't want to see you anymore!
To jump on the bandwagon
Means: to start doing something because it's trendy.
Kenny made this haircut last year, and since that time she has jumped on the bandwagon. 
To fall through the cracks
Means: to overlook something.
Parents fell the development of their children through the cracks. 
Go to the dogs
Means: become run-down.
The situation sharply began to go to the dogs.
Take the bull by the horns
Means: take decisive action in a difficult situation.
Miss Vestrid did not allow a fall in sales and quickly took the bull by the horns.
Hit the hay
Means: go to bed.
It was rather late, and the children hit the hay. 
In stitches
Means: laughing very hard.
They always laugh in stitches at my jokes.
For a song
Means: for very little money.
He liquidated his assets, sold his company to his investors for a song, moved into a parish and became a priest. 
Make a splash
Means: be successful and attract attention.
In other words, making a splash is very annoying to your competitors. 
Get the ball rolling
Means: to initiate action.
Whether it's saying all your dollar bills, a change jar, or automating these savings. It's a good way to get the ball rolling. 
Mind one's P's and Q's
Means: take care in speech and action.
But, they never gave me a substitute. So, I just had to mind my own P's and Q's or use substitutes like "heck" or "darn". 
Let sleeping dogs lie
Means: do not agitate a potential source of trouble.
Get over it and let sleeping dogs lie!
If the shoe fits, wear it
Means: admit the truth.
Don't pretend you don't see all this guy's tricks. So, if the shoe fits, wear it.
Different strokes for different folks
Means: that everyone has different interests and tastes.
Why do they have such strange hats, far and away different strokes for different folks!
All's well that ends well
Means: a successful outcome is worth the effort.
Good luck! Preparing to get a degree, remember all's well that ends well.