Do you have a sense of humor? Let's check it out. Perhaps you can do the highest step, dry humor. 
What is The Definition of Humor?
Usually humorous meaning lies in decoding such as good-natured, light, immaculate laughter or ridicule. Humor is not only in anecdotes, jokes, but also in poems, stories, feletons, comedies, etc. Unlike irony and sarcasm, humor is not intended to humiliate, insult, or blow to the ground. 
Humor has the quality of subtlety and invisibility. To understand a certain kind of humor, you need sharpness of mind, intelligence. Why not learn these qualities additionally? Especially if you want to relate your future to the public sphere. On the UpskillsTutor website there are many profiles of professional teachers.
What Does a Dry Sense of Humor Mean?
This humor is a bit ironic and arrogant. But its main characteristic is the statement of funny things without any emotional and facial expressions. The person telling the joke manages to keep at the same time absolutely calm and has a distant face. 
In fact, in this manner of serving there is a certain hidden message – a hint of indulgence to an interlocutor, rather than friendliness. But not always a dry sense of humor is characterized by negative shades.
How Do You Know You Have That Kind of Humor? 
In general, you have a deadpan humor if:
your jokes have a bit of irony;

you have good self-control;

you can present absurd and irreparable facts in a frankly honest manner;

you immediately find the right words according to the situation;

you express simple facts and ideas in an elementary and understandable way.
A Dry Humor: Examples of Jokes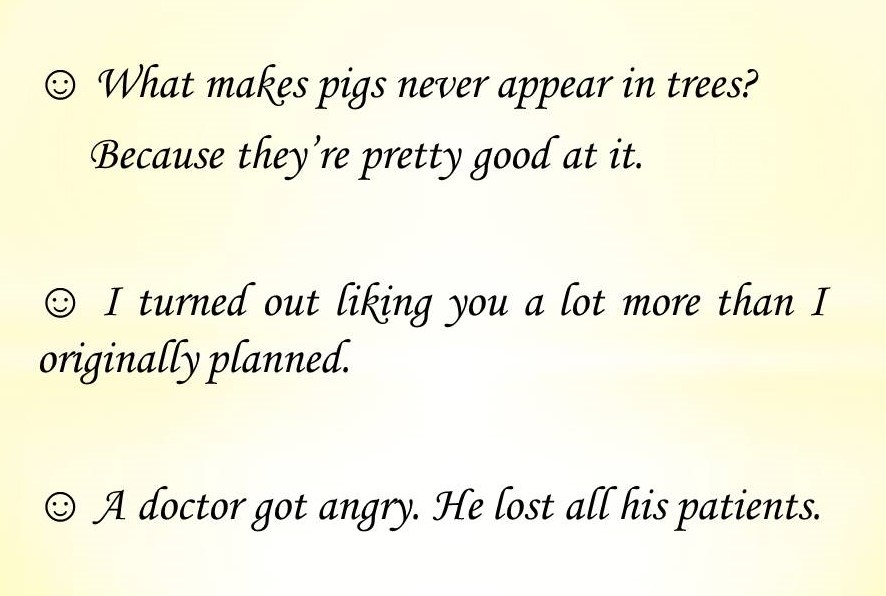 Deadpan comedians are usually brilliant and interesting. To become one of them, it is worth expanding your skills in rhetoric and acting. It won't be superfluous to develop brilliant wit. 
This will be facilitated by an acting tutor who will select the tasks to your individual needs. Then you will not have to remember specially dry humor jokes.