Analytical writing can be a serious challenge for those who are not doing well with English and logical thinking. You must be able to formulate your thoughts clearly, logically and consistently. What these tasks are and how they are assessed, read on. 
GRE Issue Topic Pool 
Let us start the description of the test with the GRE Issue Pool. In this case, your ability to critically think and clearly state your arguments on socially significant topics is tested. There are 152 types of tasks and problems in this section. Important components of each task are:
the specific statement or formulation of the problem;

list of instructions for performing this task.
Examples of questions.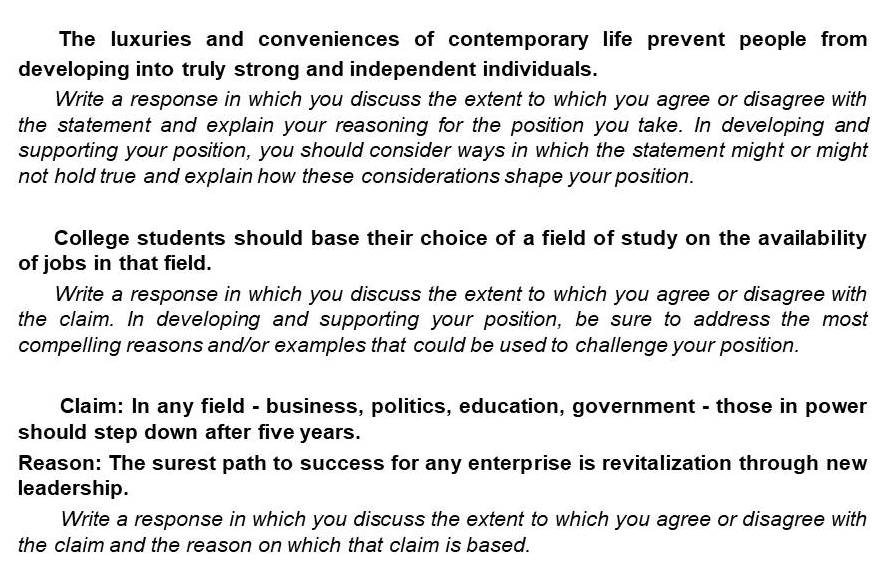 Depending on the prompts, the specifics of a particular task may differ in detail. For example, you are offered a statement, a claim, a recommendation, a private opinion, a conclusion, etc. But the general question for all of them is your statement about whether or not you agree with the specified wording.
Preparation for the GRE language part can take from six months to a year and a half, depending on your level of English proficiency. But this time can be cut down in half at least if you study with a certified teacher. UpskillsTutor offers a wide selection of specialists and very favorable search conditions. Here you will easily select a tutor for your request at an affordable price.
GRE Writing Practice: Argument Essay
In this section, you are asked to read a short excerpt that contains an argument. And then you need to become familiar with the instructions on how to analyze this information. There may also be clues. There are 176 topics for this kind of written assignment. 
In general, it is aimed at checking the level of your understanding, analysis and assessment of the proposed situation. Your main task is to formulate logical and convincing evidence. 
Below are samples of such assignments.
How long should GRE essays be written? On the exam, 30 minutes are allocated for each type of linguistic task. So you have only an hour.
GRE Writing Prompts
In general, all Issue Pool tasks can be reduced to 6 key notes. And each of the tasks is observed on the exam with a different proportion of probability. 
As for the analysis of arguments, all tasks in this area can also be assigned to several common types. There are 8 of them in total, and they also occur in the test with different frequencies. So, to master the art of GRE essays, practice writing statements on these 14 samples, and work out your mistakes.
Writing Scores of GRE
Both essays are rated from 0 to 6. Thus, the maximum GRE writing score is 6. As a result, you will get the average assessment for two tasks, in half-point increments. It is also essential when calculating the overall result.
Below is the rating scale.
Whether you need the help of a tutor is up to you. However, intensive classes with a specialist mean:
timely and expert explanation of the material;

high-quality training resources;

monitoring your progress.