Planets, their properties, distance from the Sun and from each other are one of the most fascinating topics for children and adults. You have probably seen a lot of fantastic movies about conquering other planets and the possibilities of living on them. 
How close is it to the truth? How does the distance to the sun determine the possibilities of life on a planet? You will find out more about all this in our paper.
Which Planet is Furthest from the Sun?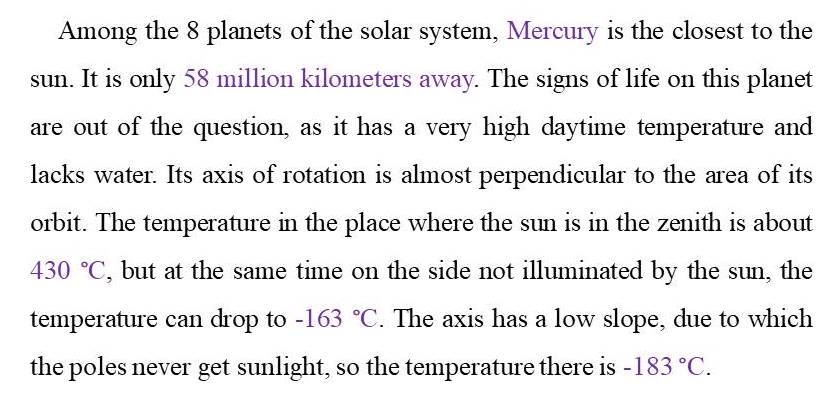 By the way, let us find a modern definition of a planet. It is a body that rotates around the Sun, has sufficient mass to reach under the influence of its own gravity "the form of hydrostatic equilibrium" (that means "almost an ocular form"), and has freed its own orbit from other bodies.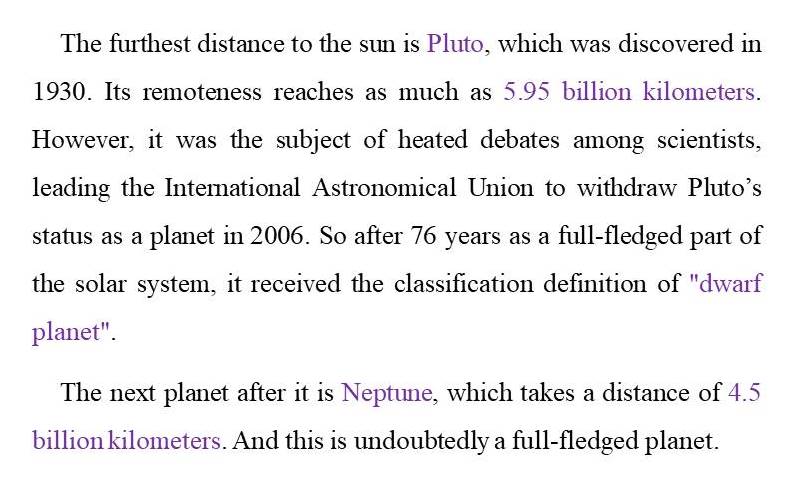 Today, astronomers have still been hunting for another possible planet in our planetary system, a real nine planets, after the mathematical evidence of its existence was revealed on January 20, 2016. But while its location has not been confirmed, let us consider those 8 fantastic space creatures, which we know well.
This is the order of the planets in relation to the Sun.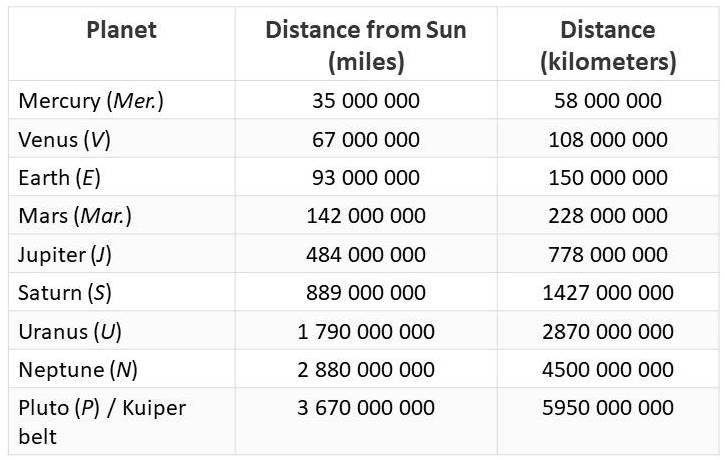 Want to know more interesting and detailed information, take additional courses or visit the UpskillsTutor website where you can find a private teacher for yourself or your child.
The inner four planets close to the Sun – Mer, V, E, and Mar – are often referred to as "earthly planets" because of their rocky surfaces. P also has a rocky, albeit frozen surface, but has never been grouped with the four "earthly" ones. 
Our planet is the third most distant from the Sun. You may be wondering how many miles away is the Sun from the Earth. It is 150 million kilometers. If our, full of biodiversity planet was a little bit closer to the Sun, all water on it would evaporate, and if it were a little further away, then water would just freeze. 
Four large outer worlds – J, S, U, and N – are sometimes referred to as "Jupiter-like" because of their enormous size relative to our E. They also consist mainly of gasses such as hydrogen, helium and ammonia, rather than rocky surfaces, although astronomers believe that some or all of them may have solid nuclei. J and S are sometimes called gas giants, while more distant U and N have been nicknamed as ice giants.
What is the Farthest Planet from Earth?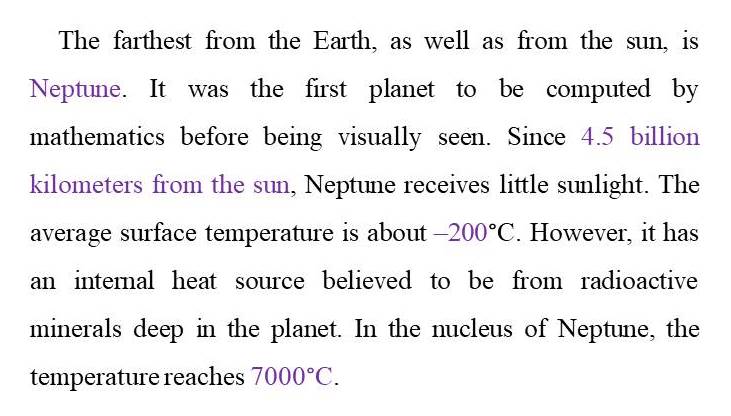 This is the fourth-largest planet. The oceans of incredibly cold liquid methane gas give it a blue shine. This space creature is so far from the Sun that the path along its orbit lasts 164,79 Earth years. And it has not finished the year since its opening in 1846. You probably did not imagine that its satellite Triton is like a green melon, and its icy polar caps are like pink ice cream.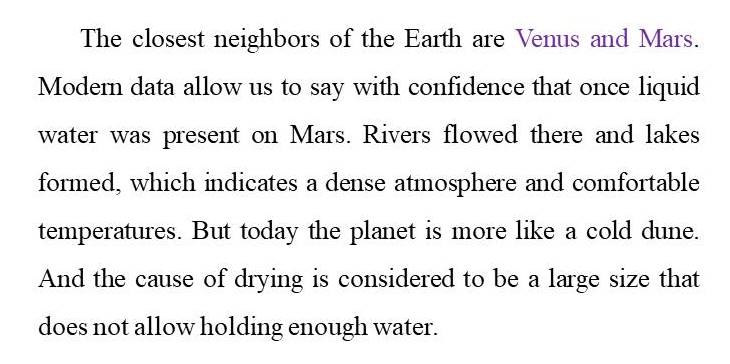 As for V, scientists have concluded that the effective concentration of water molecules is 100 times lower than the necessary one for the most stable microorganism on E. This is an insurmountable distance for any active life.
By the way, if you don't know which planet has the longest day. So this is V, too. The days on V (that is, the time during which it orbits its axis) last 243 Earth days – this is longer than the Venusian year, which lasts 224.7 days.
Can you Fit All the Planets between Earth and Moon?
This distance is not a constant value. In the perigee, our satellite approaches our planet at 363300 km, and in the apogee, it moves away at 405400 km. That is why an average distance of 384,400 km is usually used for convenience.
Now imagine that we took the remaining seven planets of the solar system and built them so that they would collide with equators (we would also have to "tilt" Saturn's rings so that they would not intersect with neighbors). Now we measure the length of this row using data on the equatorial diameter of the planets.
Here is information about the diameters.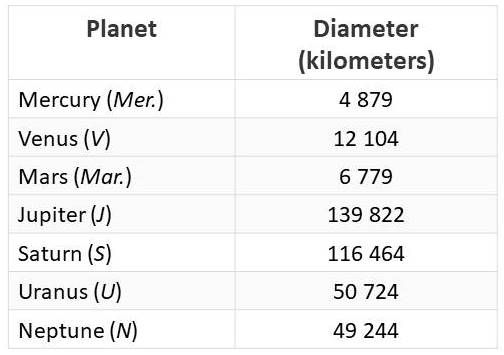 To sum up these numbers, we get a total diameter of planets of 380,016 km. We will even have a small reserve where, for example, we can place Ceres (the largest object of the Main Asteroid Belt) and Pluto. Their equatorial diameters are 952 and 2,302 km respectively. This is a completely speculative experiment. However, it is perfectly suited to illustrate the space scale and the extent to which the distances between planets are larger than they are.
All these are fascinating facts, but you can learn how to solve problems in astronomy and physics with the help of a private tutor. This is much more reliable and faster than when trying on your own. And you will not be afraid to prepare for exams of any level. The main thing is to really enjoy the science being studied.