Are you a learner who is curious to know the difference between anime and cartoons? You're in luck! Anime and cartoons are both popular-animated media, but what sets them apart from each other? Today's blog post dives into these differences to help end any confusion. From animation style choices, storylines, and target audiences – this post will look at all the major differences between anime and cartoons. So grab your popcorn because this exploration of animated television shows is ready for takeoff!
What Is Anime
Anime is an art form that originated in Japan, but it has since gained a huge international following. Its animated visuals often draw viewers into the vibrant story worlds of the many different genres it encompasses. From horror and action to romance and comedy, anime offers something for everyone. It usually features colorful characters and amazing storylines that typically leave people questioning the boundaries of reality. At its core, anime is an incredibly diverse and beautiful form of storytelling; from classics like Astro Boy and Death Note to new favorites like Demon Slayer and Goblin Slayer, there's something for every fan out there!
Do you want to learn more about Japanese culture or different types of animation? UpskillsTutor is a platform that helps you find your perfect tutor for any subject! Book your first lesson today!
What Does Anime Mean
​​The word anime is derived from the English word animation, but with a unique twist to it. Anime is a term used to describe specific types of animation, typically originating in Japan and heavily influenced by their culture. It has grown massively over the years from an obscure term known only to its fans of it to become a major entertainment industry throughout the world. The style, art, and storytelling elements of anime have won over millions of viewers, captivating both young and old alike. Anime provides a viewing experience like no other, and it's worth delving into for those looking for something fresh and exciting.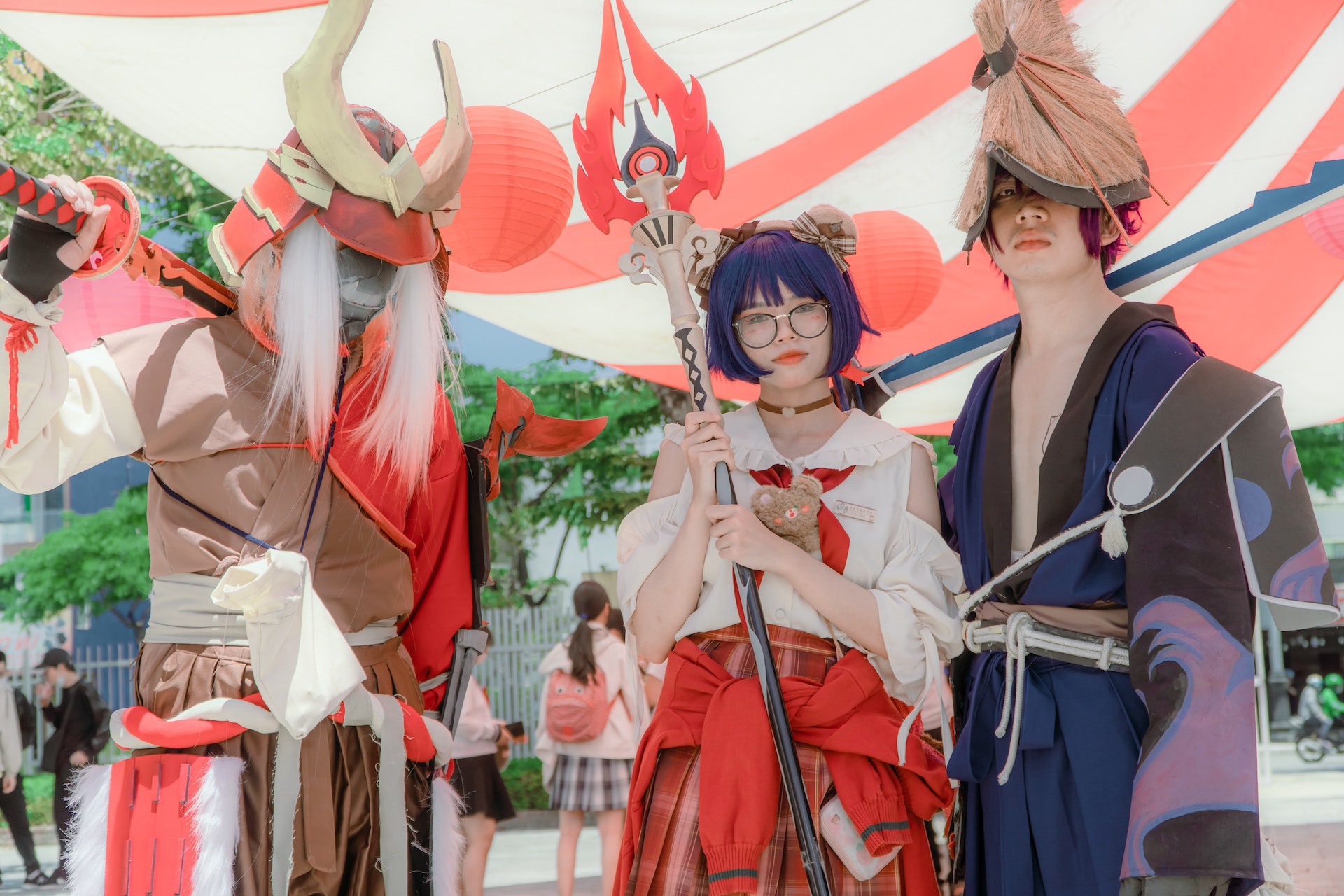 What's The Difference Between Anime and Cartoon
Anime and cartoons are two entertainment genres that have recently grown in popularity, however, they often get mixed up! Anime, or Japanese Animation, is traditionally hand drawn and features a distinct art style that often incorporates vibrant colors, exaggerated facial features and dramatic stories. Cartoon on the other hand typically comes in a wide variety of styles but usually follow a specific set of rules to construct characters. Cartoons usually feature bold lines, simplified character details, and exaggerated movements. Both anime and cartoons can make for great entertainment depending on what you're looking for!
Additionally, cartoons are typically made in the Western world (Europe, USA, etc.) whereas anime originates in Japan. Anime characters are given more depth than those found in cartoons -both with dynamic personalities and an intricate style of art that incorporates multiple shapes, proportions, and lines. Cartoons often contain strong atmospheres with lighthearted music and visuals. Anime though is known to be accompanied by more intense soundtracks with varying levels of deep emotions within the story plot. Another way to differentiate them is in terms of their audience: cartoons are typically aimed at younger children while anime can range from kids all the way to adults depending on the genre. 
Japanese Cartoon Genre
Anime is considered by many to be a Japanese cartoon genre but is more often referred to as just anime. It is an entertainment industry that has been beloved around the world for decades. Combining high-quality visuals with engaging storylines, characters and themes, these cartoons offer something for everyone no matter your age! There are countless shows that have captured worldwide attention, from My Hero Academia to projects by Studio Ghibli.
Japanese cartoons also provide a unique insight into the culture of Japan; allowing viewers a glimpse around at their stunning landscapes, their incredible traditional fashion and food and much more. It is no wonder that anime has played an important role in the popularization of Japanese culture in the Western world.
What is The First Anime Ever Made
The earliest known anime short film, Namakura Gatana, was created in 1917. Before a copy was found in 2008, the movie was thought to be gone. One of three works—and the only one remaining in existence—credited with being a precursor to Japanese animation films is The Dull Sword. 
In 2008, Natsuki Matsumoto, a visual culture historian who owns the film's nitrate positive, assisted in its digital restoration. At first, it was assumed that Matsumoto's restoration was identical to the first movie. Then in 2014, a more recent nitrate was discovered. The first half of the movie is on nitrate, while the second half is on Matsumoto's.
How Anime is Made
Anime is an art form with a style and tone all its own. It's loved by many for its unique characters and captivating storylines. What makes anime so special? That's because of the painstaking detail that goes into creating it! From its character design to its animation, anime usually requires a team of talented animators, directors, writers, voice actors and more to bring these beloved stories to life. 
Animators typically hand draw thousands of scenes onto cells that are then strung together to create movement when they're put under a camera one frame at a time. With this technique, anime has been able to create gripping moments that can stay with viewers long after they've finished watching their favorite shows.
Conclusion
There are a few key differences between anime and cartoons that help to set them apart. Anime is generally more varied in its themes and stories, while cartoons tend to be geared towards children. Additionally, the art styles of anime and cartoons are quite different, with anime often having very detailed artwork. Finally, Japanese culture has a significant influence on the world of anime, whereas American culture has a bigger impact on cartoons. While there are some similarities between anime and cartoons, these differences make it clear that they are two distinctly different genres.