Have you ever wondered what objects around you are made of? And what does our industry stand on? In this article we will tell not about everything at once, but about the most interesting things – the sturdiest and rare elements and materials. This knowledge will be useful not only in chemistry classes, but also in real life.
What is the Strongest Metal in the World?
Let us start with the first position. So, the strongest metal that exists in nature... It is tungsten (W). It was first discovered in the form of acid (WO3) in 1781 by the Swedish scientist-chemist  K.Scheele. Further research led to the discovery of acid from a mineral ((Mn, Fe)[WO4]), from which this strongest metal on Earth was subsequently isolated by charcoal.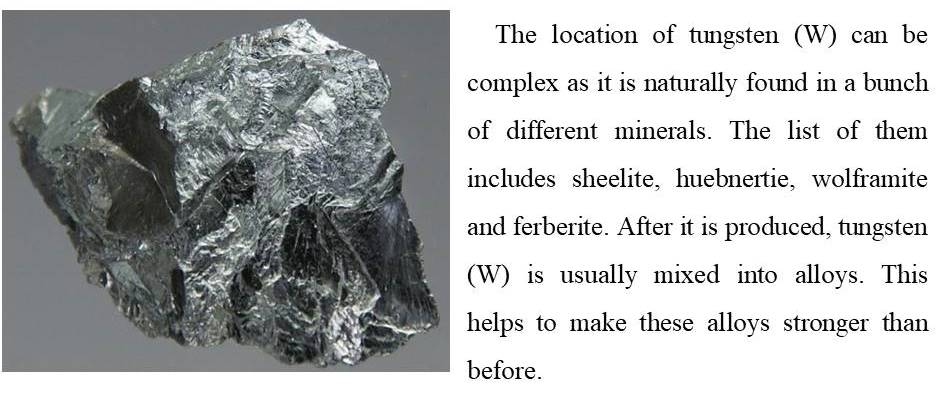 By the way, it is also the most refractory of metals (its melting temperature is huge: -3422 °C). In fact, the only thing considered harder than W alloys is diamonds. The boiling point of this metal is as high as 5555 °C. The density of pure W is equal to the density of 999 gold (Au).
If you need to deepen your knowledge of the topic, you can choose high-quality courses or a tutor. The choice of sites for search is very wide, but the biggest demand among Americans is the tutoring platform UpskillsTutor. A proven and reliable source trusted by thousands of users from all over the United States.
Other Strong Metals
In second place is osmium (Os). This "hard nut" in the world of metals belongs to the platinum group and has a high density. It is gray-blue, hard, but fragile, with a very high specific mass, retaining its shine even at high temperatures. In fact, it is the densest natural element (22.61 g/cm3). For the same reason, Os does not liquefy up to 3033°C.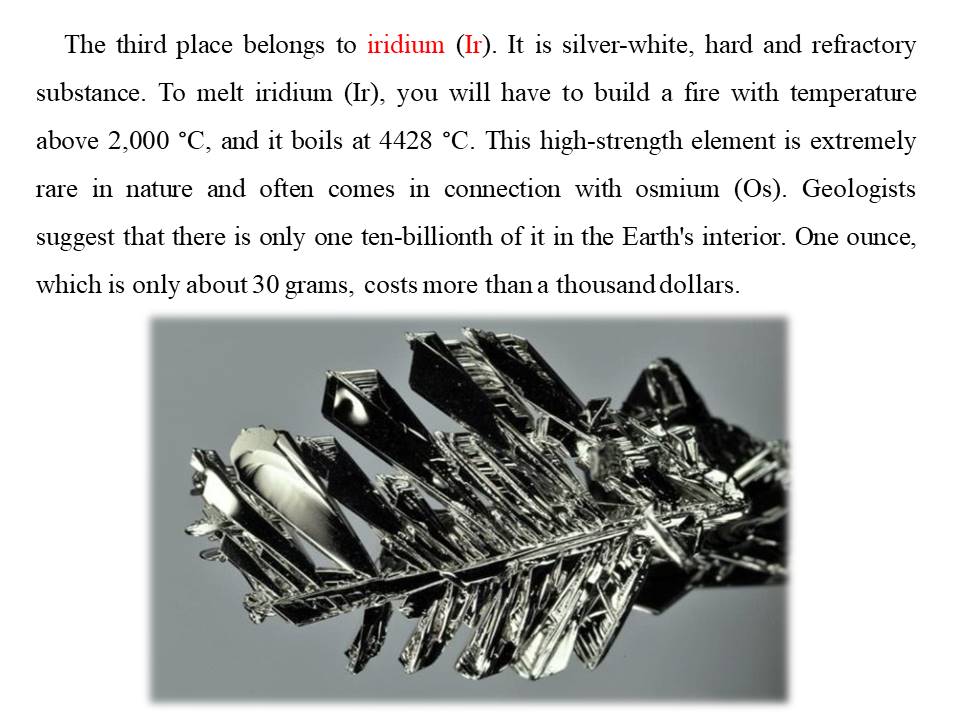 Chromium (Cr) takes fourth place. This is the hardest metal known to man. It is easier to handle than metals of platinum group, in addition it is more common, so Cr is a popular component used in alloys such as stainless steel. After all, on average, a human body contains 0.4-6 mg of it. It also contributes to the elimination of toxic substances from the body.
Its Brinell hardness is 70-90 kgf/cm2 and its density is 7200 kg/m3. Cr is very widespread, the Earth's crust contains approximately 0.02% of it, which is a high rate. 
The fifth place in the ranking is taken by rhenium (Re). It is very rare and expensive, although it occurs in nature in its pure form, it usually goes "extra weight"– admixture to molybdenite. Its resistance to heat makes it ideal for use in jet engines and other places where it will be exposed to extreme heat. Its density is 21.02 g/cm3. Re is also a refractory record holder. Re can only melt at 3182°C.
Is Titanium Stronger than Steel?
Titanium (Ti) is almost synonymous with strength. If you need a very hard and at the same time very light construction, then better than Ti metal cannot be found. This makes it the number one choice for creating various parts in the aeronautical, rocket and shipbuilding industries. Titanium hardness according to the Brinell scale is 115-165 kgf/mm2. 
Next, consider uranium (U). It has two commercially significant applications in the world – nuclear weapons and nuclear reactors. It is the most energy-intensive fuel. In its pure form, it is slightly softer than steel, malleable, and flexible. It quickly oxidizes in the air, while being coated with a rainbow oxide film. It is able to corrode U: slowly at low temperature and quickly at high temperature. A few kilograms of U can generate as much electrical and thermal energy as tons of coal and oil or thousands of cubic meters of gas.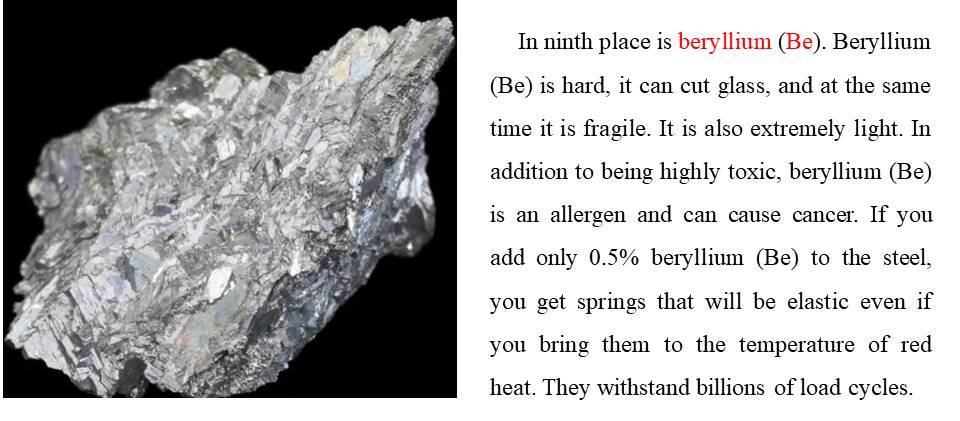 Tantalum (Ta) closes our ten. This substance has three advantages at once: it is durable, dense and very resistant to corrosion. It is plastic, which means that it can be stretched out and turned into a very thin wire. It also has a high melting point – 3017 °C. Density of Ta is 90-150 kgf/mm2 with purity of 99.95-99.9%.
What is the Strongest Material on Earth?
Diamond (С) is the hardest known natural mineral ever found on our planet. However, even harder than С, and at the same time the lightweight material is graphene (Cn). This is a carbon plate with a thickness of only one atom, and its conductivity is 100 times higher than that of silicon (Si). For example, a few grams of this material will be enough to cover an entire football field.
Did you know that this miracle substance can be obtained at home?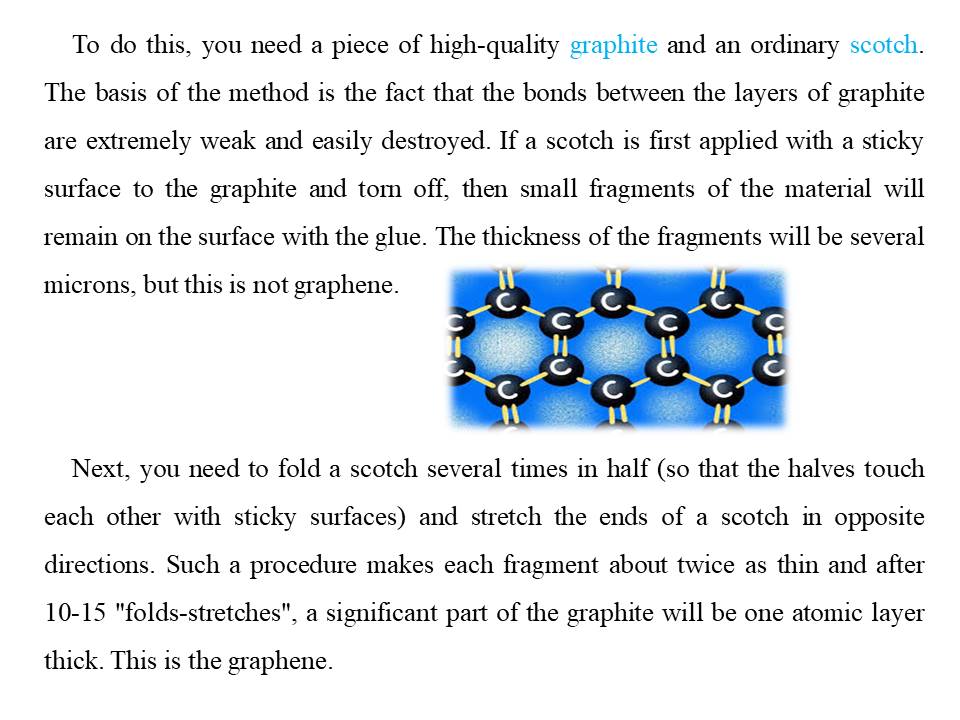 As for alloys, one of the strongest, as already mentioned, is steel. It comes from the fusion of Fe, C and other elements such as Si, Mn, V, Nb, etc. In particular, the tensile strength of steel is about 400-420 MPa (840 MPa for C steel). But do not forget that alloys based on W, Ti, Ta carbides have the strength that any Thor hammer will envy.
Of course, this knowledge should have a practical basis, at least in the form of solving problems. Keep in mind: it is not so easy to gain practical skills if your knowledge of chemistry is superficial. Nevertheless, the best way to improve your level is to take a course of individual lessons with a chemistry tutor. The advantages of private classes are:
the involvement of the research and practice element in training;
orientation on the application of the acquired knowledge in various industrial and research fields;
constant teacher's attention.